Market Dashboard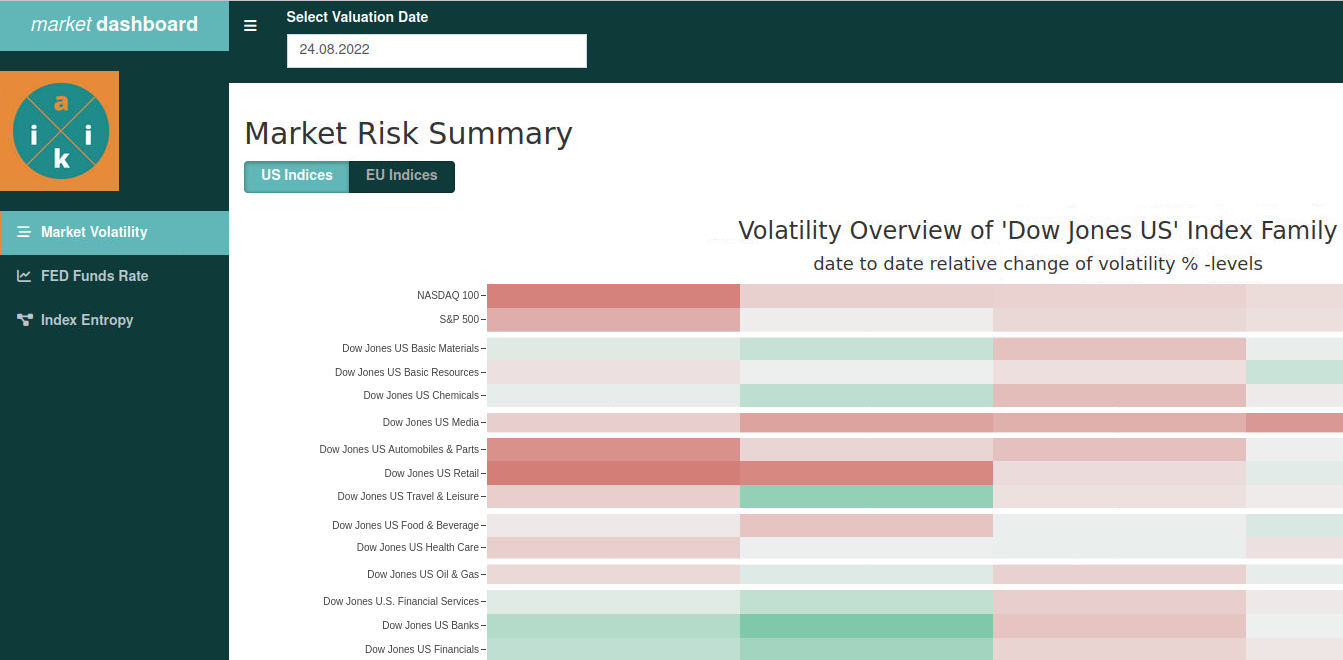 Our Market Dashboard is the first aikia App.
Currently, you can analyze the weekly Index volatility change by sector, follow the FED Funds day-to-day market expectations or do entropy analysis on main indices. It is also able to send out notification mails in case of altering market expectations if you provide us a contact address.
Newshub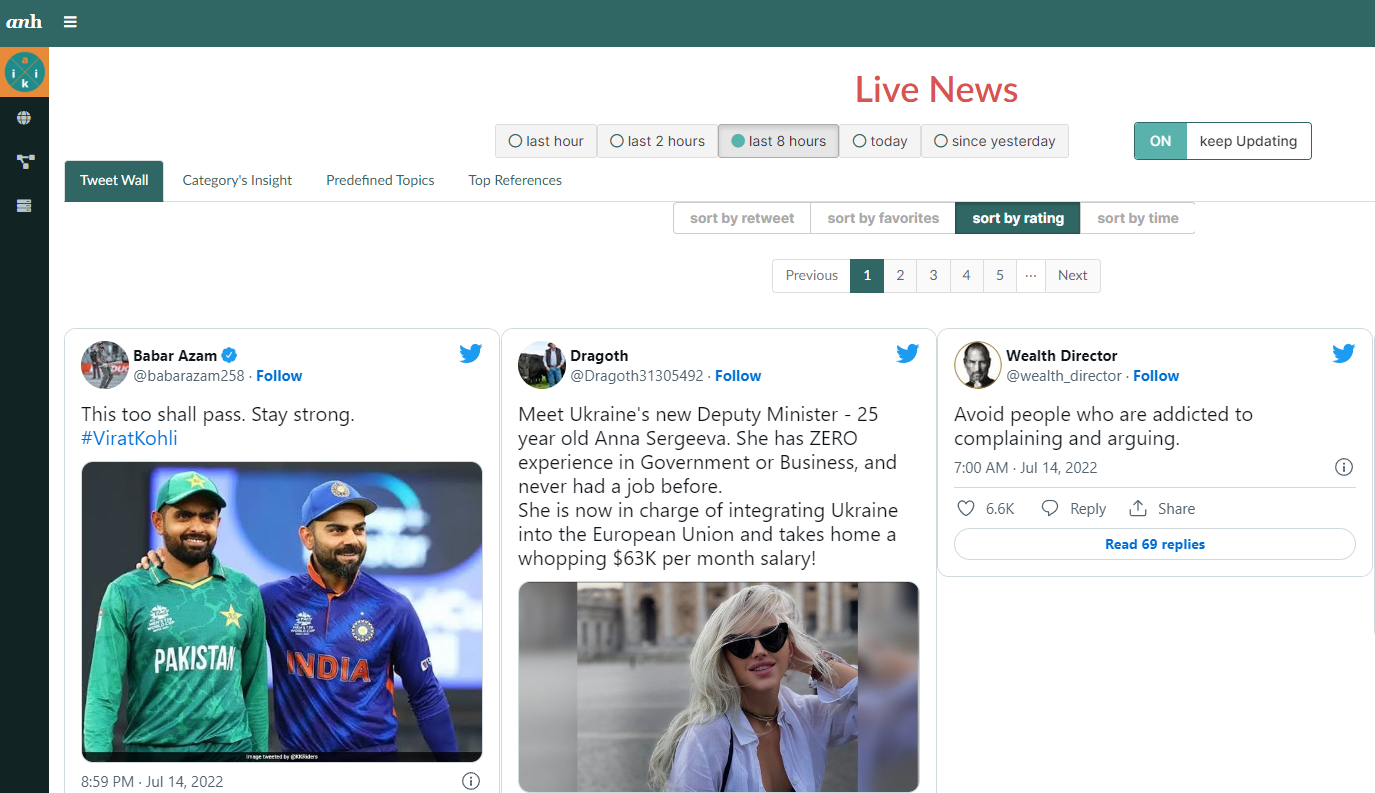 With the new Newshub app, you can track Twitter sources and follow market events discussions and breaking news. The app allows you to bundle market topics as well as highlighting top references and trending tags. Finally you can use the network plots to identify connections between companies and topics.